Hello everyone!
I'm sharing my second GDT post for the Greeting Farm for January and decided to go a bit Mixed Media today with Cheeky Joy!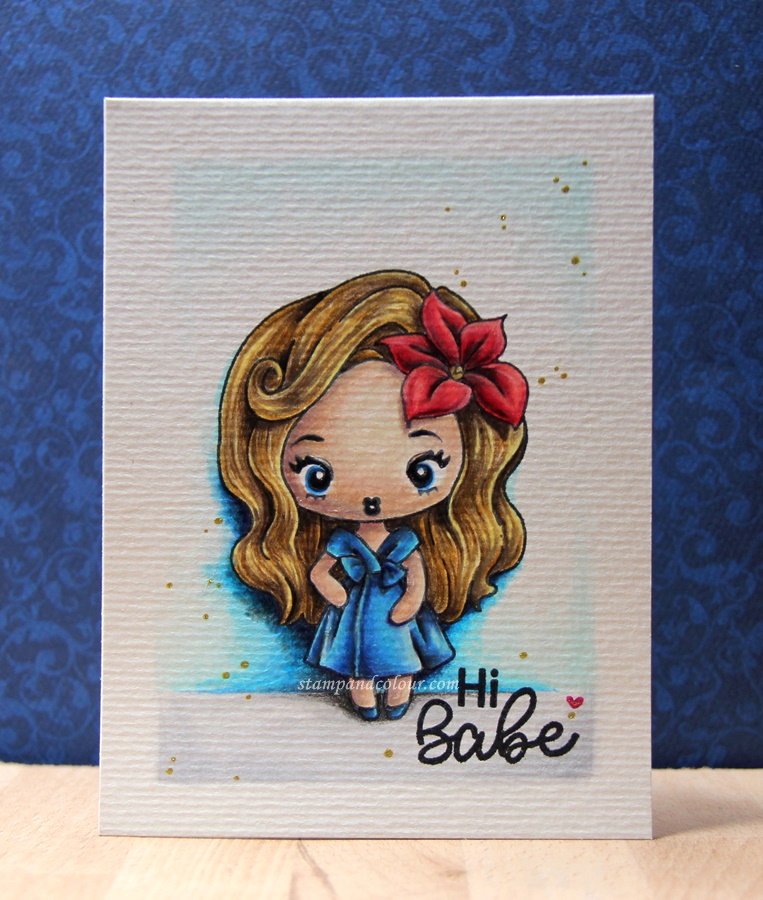 I stamped my Cheeky Girl in Versafine on Canson XL Mixed Media, a paper I particularly like for it's texture, you can maybe make out the lines on it. I coloured my girl in Polychromos only. For the background, I first put a layer of Copic markers in blue and grey (it saves time ;)) being careful not to touch the Versafine lines, then, with blue Zig Clean Color Real Brush pens, I added the blue supposed to suggest shadows. I went back to add just a touch of pencil in the darkest blue shadows and on the grey ground. Here is a close up of my image and the detailed list of pencils and pens: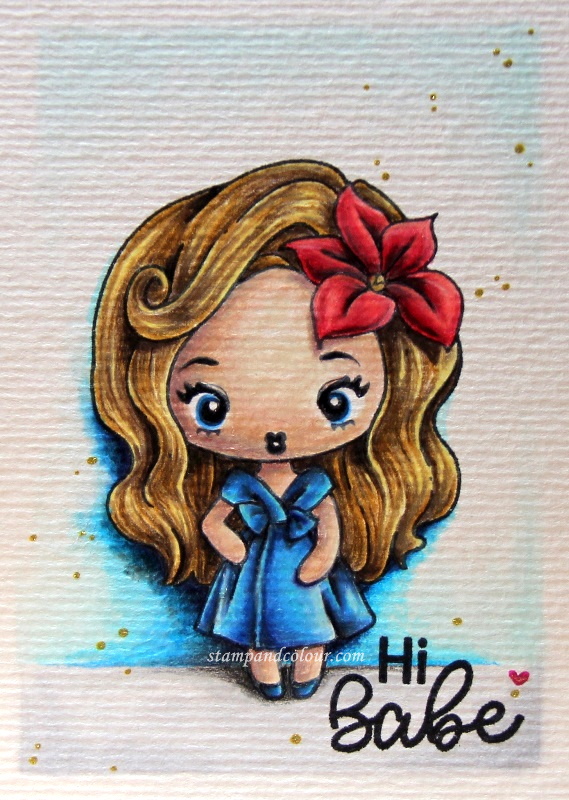 Cheeky Joy :
Skin: PC 103 Ivory, 132 Light Flesh, 169 Caput Mortuum, 178 Nougat, 187 Burnt Ochre, 189 Cinnamon
Hair: PC 102 Cream, 177 Walnut Brown, 179 Bistre, 182 Brown Ochre
Dress and Shoes: PC 101 White, 199 Black, 152 Middle Phthalo Blue, 154 Light Cobalt Turquoise, 247 Indanthrene Blue
Flower: PC 130 Dark Flesh, 219 Deep Scarlet Red, 225 Dark Red
Background & Ground:
Copic B000, 00, C0, 1
Zig 031 Cobalt Blue, 035 Deep Blue,036 Light Blue,
PC 199 Black, 230 Cold Grey I, 234 Cold Grey V
Final step, I added a sentiment, from the Cheeky Babe set.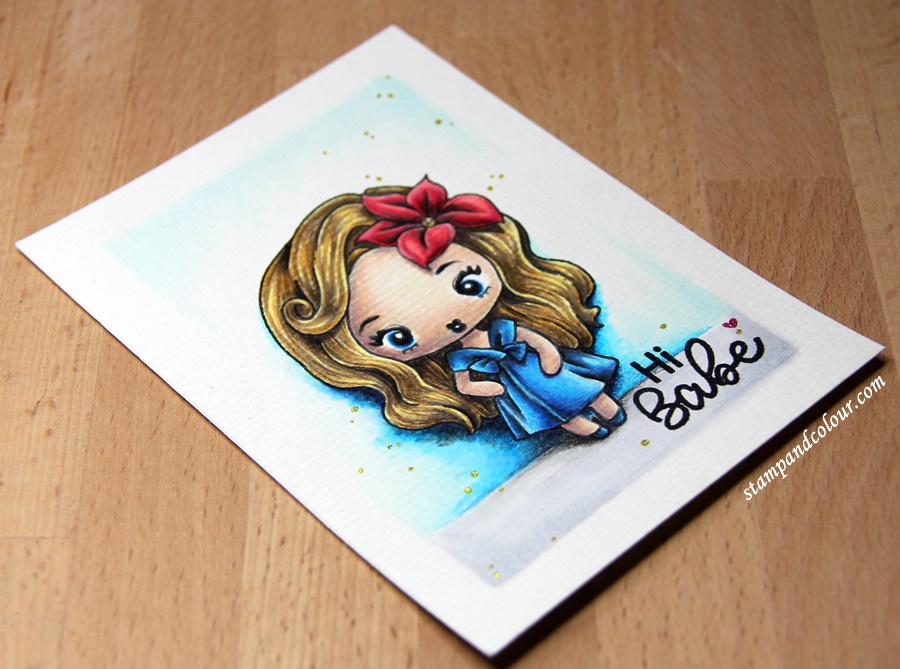 That's all from me today, thanks for stopping by!
Hugs,
Delphine xx