Bonjour à tous !
C'est l'heure d'un nouveau challenge chez Kraftin' Kimmie Stamps et cette semaine le thème est Du Violet! Vous pouvez utiliser tous les tampons que vous souhaitez, mais un tampon Kraftin' Kimmie doublera vos chances de gagner le bon d'achat de $25 pour la boutique à la fin du mois.
Voici ma réalisation pour ce challenge, avec un tampon du set Scaredy Cats et un petit fantôme…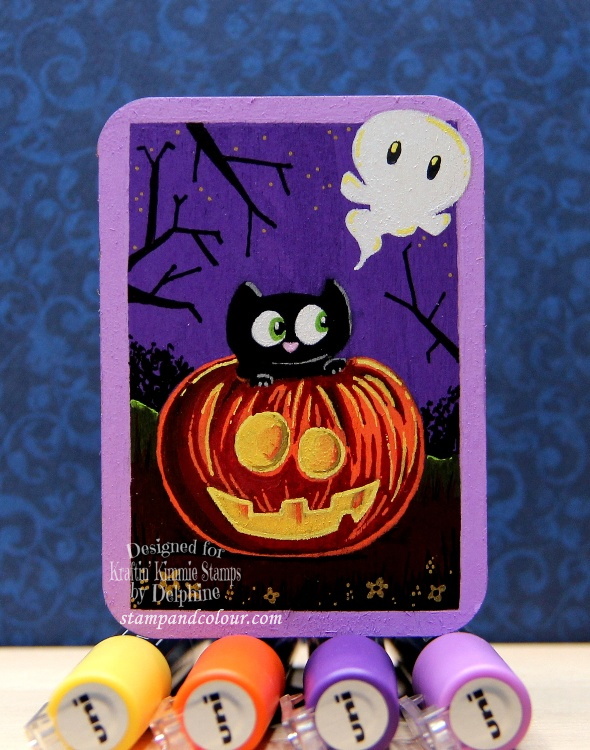 Tampons : Scaredy Cats – Kraftin' Kimmie Stamps
Mise en couleur : Posca sur Bois MDF
Pochoir : Ghoulish Ghosts – Kraftin' Kimmie Stamps
J'ai tamponné la citrouille du set Scaredy Cats sur un support bois MDF de la taille d'une ATC (6.4 x 8.9 cm), dessiné le contour d'un fantôme à l'aide du pochoir Ghoulish Ghosts et j'ai créé une scène et tout colorié aux marqueurs Posca.
Et ce weekend, des promos à ne pas manquer, aller faire un tour sur le site :)!!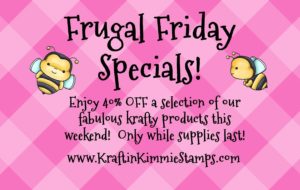 Merci de votre visite et à très vite ! Bises,
Delphine
You are invited to the Inlinkz link party!