Bonjour à tous !
C'est l'heure d'un nouveau challenge chez Kraftin' Kimmie Stamps et cette semaine le thème est Du Soleil / Sunny Days ! Vous pouvez utiliser tous les tampons que vous souhaitez, mais un tampon Kraftin' Kimmie doublera vos chances de gagner le bon d'achat de $25 pour la boutique à la fin du mois.
Voici ma carte pour ce challenge, avec des tampons de 2 sets :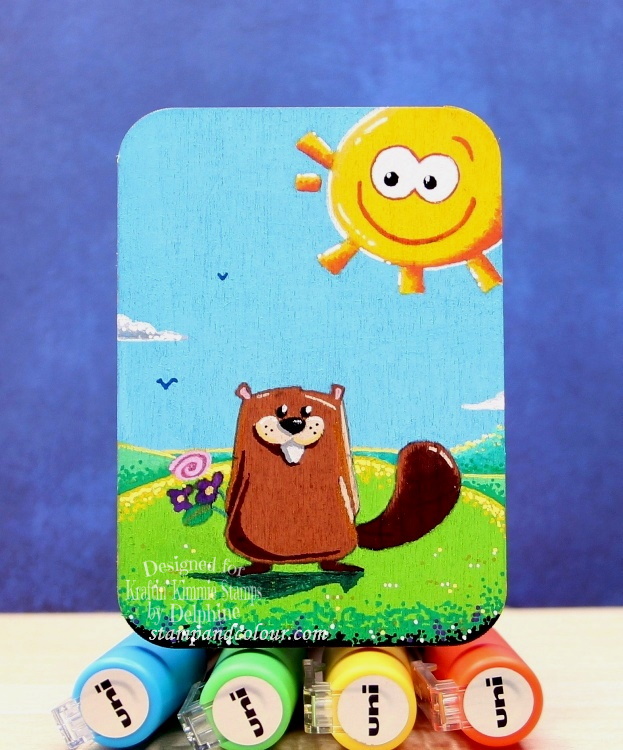 Tampons : Here Comes the Sun and You're Gnaw-Some – Kraftin' Kimmie Stamps
Mise en couleur : Posca sur Bois MDF
J'ai combiné le soleil du set Here Comes the Sun à un petit castor du set You're Gnaw-Some. Je les ai tamponnés sur un support bois MDF de la taille d'une ATC (6.4 x 8.9 cm) et j'ai créé une scène et tout colorié aux marqueurs Posca.
Et ce weekend, promo spéciale avec le code CSM20 pour bénéficier de -20% sur tous les articles non soldés !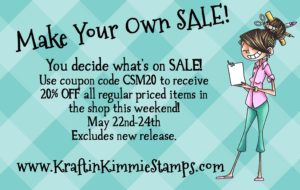 Merci de votre visite et à très vite ! Bises,
Delphine
You are invited to the Inlinkz link party!