Bonjour à tous !
C'est l'heure d'un nouveau challenge chez Kraftin' Kimmie Stamps et cette semaine le thème est Du Marron! Vous pouvez utiliser tous les tampons que vous souhaitez, mais un tampon Kraftin' Kimmie doublera vos chances de gagner le bon d'achat de $25 pour la boutique à la fin du mois.
Pour participer, 2 possibilités : ajoutez votre création sur le blog Kraftin' Kimmie, et si vous utilisez des produits Kraftin' Kimmie, ajoutez votre photo dans l'album du challenge de notre groupe Facebook Krafty Friends.
Voici ma réalisation pour ce challenge, avec des tampons du set Squirrel Friends :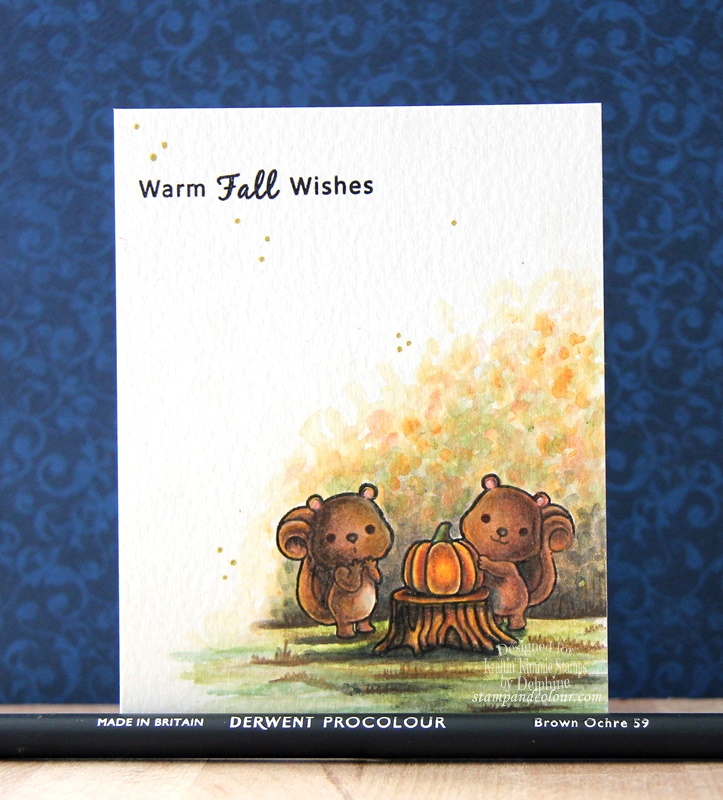 Tampons : Squirrel Friends – Kraftin' Kimmie Stamps
Mise en couleur : Crayons Derwent Procolour, Inktense & peinture métallique sur Canson Montval
J'ai tamponné mes 2 écureuils et les ai colorié au crayon Procolour. Pour le fond, j'ai aquarellé, avec un mélange de crayons Inktense et peinture métallique.
Merci de votre visite et à très vite ! Bises,
Delphine
You are invited to the Inlinkz link party!